Dear Readers, here are some quick and top tips for IELTS exam. If you are one of those who are aspiring to make a career abroad or pursue his future studies out of India, make sure you read this article. In this piece, we explain how you can ace the exam without the hassle and with much-required comfort.
You can find section wise tips so that you can plan your preparation effectively.
About IELTS: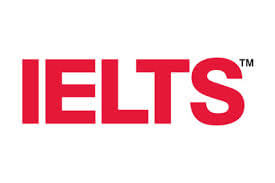 IELTS or International English Language Testing System is one of the most popular English language proficiency tests that have its popularity all over the world. It is an entrance test which tests the skills of students in English in case they wish to pursue higher education or migrate to a country where English is used as a primary language. This test is designed and conceived by some of the renowned names in language assessment. It checks both, writing as well as reading skills of the person and the score is measured in bands.
The test has 4 components: Listening, reading, writing and speaking.
Top Tips for IELTS Exam
Coming to the topic in question, here are a few excellent tips that can help you sweep the IELTS exam. Take a look!
Top tips for IELTS Listening Section
This section has 4 sections in all. Take each section separately.
It is important that you read each example that is given at the beginning of each section so as to know exactly what the question demands. The sound, situation and the speaker are its important elements. Don't jump to questions directly.
This is one place where students lose their majority of marks. Be careful of even the slightest and easiest spellings. Sometimes, in a bid to hurry up with your exam, we tend to skip revision. Be sure of the nitty gritty of the paper.
Another useful tip for the IELTS exam is to use shorthand while writing. For instance, use estb. instead of establishment. It saves precious time. Know which all words are to be reduced before you even start writing.
Don't skip your attention from the audio while listening. While you write your answers, pay close attention to what you hear. A regular practice in this regard shall come handy. A couple of listening exercises each day could work wonders for you.
Top Tips for IELTS Reading Section
This section is more or less like reading comprehension. Examinees are supposed to read a long article and answer questions that follow. The content quality is usually difficult to comprehend.
Follow these few excellent tips to improve your IELTS reading section score.
It might sound a bit drab but reading each day will ensure that you develop a good reading speed as well as take less time in comprehending the essence of the article. Start with short stories or newspaper articles and gradually move to longer contents such as editorials or long essays.
It is advisable that you write an extract of what you read. It helps you improve your ability to read diligently and also accelerate your retention power. Highlight important statements.
Practice reading comprehension
There is no shame in picking up elementary textbooks to practice reading comprehension. Remember, it is the baby steps that prepare you for a marathon. Eventually, move to renowned authors such as Wren & Martin. Also, track your progress and review it periodically.
You have limited minutes to finish up your IELTS exam. One top tip to clear the much coveted IELTS is to time whenever you prepare. Keep all distractions at bay and create a conducive and exam-like environment while you prepare. Getting into the feel is never a bad thing to do!
Top Tips for IELTS Writing Section
The writing section is available in both, the Academic as well as the General test. While in the former, the examinee has to describe a chart or diagram and write an essay on it, the latter poses a situation on which you have to write a letter explaining the situation in detail.
Here are some quick best tips for the IELTS writing part:
Prefer sample essays first
Read for the sake of analysis. Understand and reflect if each paragraph makes enough sense and if the heading of the essay is justified. Observe the flow of the essay and ensure you stick to a pre-planned pattern in the exam as well.
While you are preparing your own essay during preparation, revise and find the lacunas. Rewrite the same essay and repeat the exercise. Do this at least thrice and then find out of your piece if worth a decent score. Filtering serves as a trial and error technique.
Since it is a language proficiency test, ensure that you focus on your grammar. A grammatically correct piece of writing is always better than a piece filled with sophisticated vocabulary sans grammar. Read the newspaper or watch English TV shows to improve yourself.
Write as if you are addressing a literate audience. An informal article reflects insincerity. It is advisable that you underline key words in the question itself so that you know what all areas to cover in your essay. Stick to the topic and avoid irrelevant content. Ensure that you support your essay with your own views.
Top Tips for IELTS Speaking Section
This section involves a personal interaction with the examiner. It lasts for about 15 minutes. The test consists of 3 parts: the first part caters to the topic of personal interests, the second part involves an extempore and the third part involves questions from your written paper.
Follow these tips to clear this IELTS section:
Avoid unnecessary delays and fumble. Be swift and confident. Add value to your reply by adding points to the answer. Ensure that the same is not irrelevant. For instance, if you are asked about your place of education, apart from naming the place, add other things like the activities you attended there or the features of your school or a little bit about how it shaped your personality.
While speaking on a particular topic which is generally for a couple of minutes, it is advisable that you first prepare a draft in your mind before starting mindlessly. Skip data if you don't know but don't try to impress the invigilator by giving incorrect yet fancy statements. Remember, the examiner knows it all.
Remember your written answers
While you are referring you your written answer or being asked questions from the same, don't sound confused. Show your willingness to answer and support your argument with illustrations or with some quick information bytes. Retain what you wrote in your answer.
So this was all about the top tips for IELTS exam. We hope that you found our section wise tips useful. At StudyDekho, we strive to ensure your success. We also suggest that you visit our website to find out information about the best coaching institutes that render IELTS related services.
So aspirants, the stage is set. Ace the IELTS exams and make your loved ones proud!