Keeping student interest in mind, here are the top IELTS coaching institutes in Jaipur. For all those who are looking to make a fortune outside India, make sure you go through this article. This information has been exclusively compiled by the Studydekho team to help aspirants choose the best institute in their vicinity.
With a lot of queries regarding the IELTS course in our mailbox, we finally decided to come to the rescue of our beloved students.
About IELTS:
IELTS stands for International English Language Testing System. It tests the ability of students in the English language who need to use the same at places where English is used as a mode of communication. IELTS consists of a written as well as an interview round and the result is stored in terms of the number of bands. It is one of the most common language proficiency tests across the world. What makes the test even more challenging is the step-wise assessment of the students which decides their fate.
So here is the list of best IELTS coaching institutes in Jaipur:-

Jamboree Education Pvt. Ltd. in Jaipur is one of the premier institutes giving IELTS coaching which makes it feature in the list of the top IELTS coaching institutes in Jaipur. It boasts of a comprehensive classroom preparation course curriculum. Having its establishments even abroad, the institute is one of the oldest institute providing IELTS coaching.
4/18,Shivanand Marg,Block C, Sector 4, Malviya Nagar, Jaipur, Rajasthan, 302017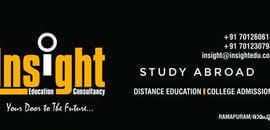 The reason this institute features in the list of the best IELTS coaching institute in Jaipur is because it has been rated by the British Council in the Highest Tier of Representatives.Insight Education and Consultancy in Jaipur holds regular seminars from renowned professionals in the field ensure that the student doesn't miss on anything important. In fact, constant testing keeps the student aware of his performance levels. With a phenomenal result statistic, Insight is definitely the place to be. It is suggested that you book an appointment before you visit the place since it receives a rush of students all throughout the year.
II & III Floor, S-3 Shopping Centre, Opp. L.B.S College,Raja Park, Tilak Nagar, Jaipur, Rajasthan, 302004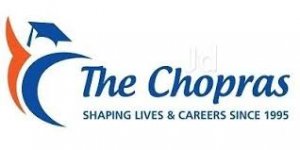 Another institute in the list is The Chopras in Jaipur. It has been shaping the lives of aspirants since 1995. With smaller batches and comprehensive course content, this place ensures personal attention to its students. In fact, extensive speaking practice coupled with constant revision batches make this institute even more special. As per its website, classes are usually held around 2-4 times a week. At Studydekho, we feel that this place has a knack for helping students whenever and wherever.
6, Park Street, 2nd Floor, Usha Plaza, Near Jaipur Tower, Sindhi Camp, Jaipur, Rajasthan, 302001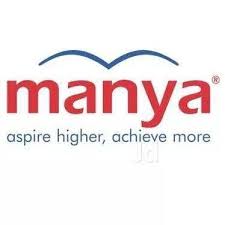 With an excellent track record of producing the most number of students in the success category, Manya- The princeton in Jaipur well deserves a spot on the list of the top IELTS coaching institutes in Jaipur. Each faculty member is well trained to cater to the individual needs of students. Doubt clearance sessions are a regular feature of this institute. If you visit their website, you will notice that the student reviews are a testimony to the success rate at this place.
401, 4th Floor,Sunny Paradise, Himmat Nagar,Bajaj Nagar, Tonk Road, Jaipur, Rajasthan, 302018

Gateway Abroad in Jaipur is a name to reckon with. One interesting feature of this place is that it is run by British education consultants who have a rich experience of several UK universities as students. This gives the students the much required real-life experience. This institute has always strived towards excellence. Its aim has been to create a niche for itself in the field of IELTS coaching and we feel that they have justified themselves to a great extent, hence it deserves to be in the list of the best IELTS coaching institutes in Jaipur.
33, 1st Floor, Shivaji Nagar, Suraj Nagar, Civil Lines, Jaipur, Rajasthan, 302006
So this was all about it. We hope that students looking to give a shot at the best universities abroad find this article useful. On a serious note, we suggest that students first take a tour of the best coaching institutes and then decide which one to go for. After all, you don't deserve anything less than value for money. We wish you success in all your endeavors.