CLAT or the Common Law Admission Test is helping each year across several centers in the country for admission to a 5-year course in law in the National Law Universities or NLUs. To clear this exam, one needs to clear his 12th with a minimum score of 45% (scores may vary for reserved and other special categories).
The test includes the following 5 sections:
English with Comprehension
General Knowledge & Current Affairs
Elementary Mathematics (Numerical Ability)
Legal Aptitude
Logical Reasoning

Another name that makes it to our list of the best CLAT institutes in Jaipur at Studydekho is TIME. TIME or Triumphant Institute of Management Education is well known for its time devotion to students. You can easily approach the faculty members without any hesitation. In fact, the institute is always ready to take feedback from its students and strives to modernize its content and teaching methods every now and then.  TIME provides the following courses:
Classroom Program
Distance learning/online course
Online test series
Ground Floor, Anchor Mall, 201, Ajmer Rd, Near Petrol Pump, Hanuman ji temple, Civil Lines, Jaipur, Rajasthan, 302006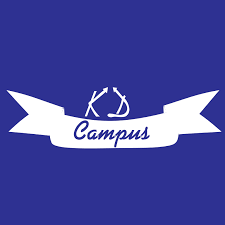 KD Campus has always believed that there is no alternative to hard work. This place provides its students with the best publications. Seminars and special lectures by veterans in their respective fields is a regular feature of KD Campus. This campus also offers a great opportunity for students who have missed their classes due to some reason or the other. Regular video blogs and classes uploaded on the website cater to the needs of all students. You can also access their online test series.
Plot no 1 A , Gopalpura Byepass Road, Near Petrol Pump, Krishna Vihar, Triveni Nagar, Gopal Pura Mode, Jaipur, Rajasthan, 302018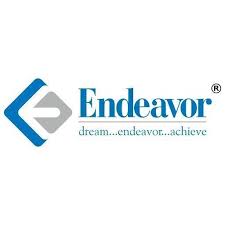 Talking about the top CLAT institutes in Jaipur, we believe that it is essential to ensure that students find comfort at the place of study. Each parent should feel satisfied that they have received value for money for their child. Endeavours Careers Pvt Ltd is one such place. It is exclusively designed to ensure students success and instill the much-required confidence in them. It provides high-end services to its students and is devoted to delivering its best. In fact, it provides coaching not only for CLAT but also for other local and national entrances pertaining to law. It offers the following courses:
CLAT entrance full-time course
CLAT entrance crash course
Other law entrance courses both, full time and crash courses
312,313,Third floor, Sunny Paradise, Near Big Bazaar,D-11,New Light Colony, Tonk Road, Jaipur, Rajasthan, 302015

Lotus Education is a renowned name in the city when it comes to preparing a list of the most coveted CLAT institutes in Jaipur. This premier institute provides a conducive environment for law aspirants who are looking to create a niche in the legal field. This coaching institute has its main focus on ensuring that the student-teacher ratio is limited to a minimum and that students are able to ask queries without any procedural hassles. If you are looking for a place that offers high-quality study material along with a good infrastructure, do try Lotus Education.
312,313,Third floor, Sunny Paradise, Near Big Bazaar,D-11,New Light Colony, Tonk Road, Jaipur, Rajasthan, 302015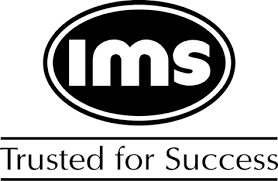 IMS believes in self-awareness, making it a well-known institute in the country as well as Jaipur. The makers of this institute believe that self-awareness can lead to success. It enables students to build their own career paths so that they do not have to depend on their buddies to decide their future goals. The institute offers some great comprehensive courses namely:
A 1-year classroom course
Short term classroom course
Correspondence
Law test series
Office No 514, Fourth Floor, Apex Mall, Tonk Road, Lalkothi, Jaipur, Rajasthan, 302015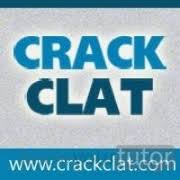 Ending the list of the top CLAT institutes in Jaipur is Crack CLAT Tutorials. The name says it all. Since 16 years, it has been devoted to adopting a student-centric approach and ensuring a great student-teacher bond. The continuous research and innovation in terms of syllabi and teaching techniques are what makes this institute a noteworthy one.
The courses offered by Crack CLAT Tutorials are:
Achievers course
Foundation course
Target course
Postal study course
Test series
C 24/A, Jyothi Nagar, Lalkothi, Jaipur, Rajasthan, 302005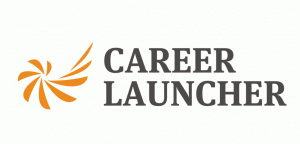 Time and again, Career Launcher has proved itself to become the best CLAT institutes in India. The institute is a name to reckon with. The top quality test series and rich content enable its students to cut across severe competition and make its way to the top ranks. The institute boasts of AIR 1 almost every other year. The courses that are offered at Career Launcher are:
Two Year course
One year course
Crash course
F-1/2, First Floor, GeejGarh Tower Mall, 22 godam, Hawa Sadak, Near Hotel Hilton, Jaipur, Rajasthan, 302006
So this was all about the best CLAT institutes in Jaipur. Students keen to choose a career in law should not waste any more time and find a good place that helps them realize their dreams. Studydekho wishes them luck.