Of all the habits that enhance your knowledge, we believe that the act of reading the newspaper every single day is one of the most cherished habits one should possess. Not only it lets you grasp vital recent information every day, it is one of the favorite pastimes of people of all age groups all over the world.
Continuing with the idea, all those preparing for civil services must treat newspaper reading as their sole worshipped god. If you wish to ace the exam with ease, rather than mugging complex magazines containing more adverts than information, read a newspaper. It surely wouldn't cost you much!
Given the kind of competition that the print media is facing, there is no single good newspaper.
In this blog, we plan to tell you some quick help tips that you can utilize while reading the newspaper, especially when you are doing the same with a view to clear your civil services exams. These tips will act as guiding principles and will surely help you sail past the exam quite easily.
Use these tips religiously and you shall be able to extract maximum information n the least amount of time. Preparing for civils is all about using your time in the most productive manner and that is what we are going to tell you here at Studydekho.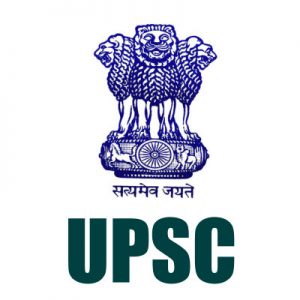 Here are the most suggested and most widely used newspaper reading tips:
Scan headlines:
While there are several newspapers doing the rounds, The Hindu is considered as one of the most elite papers and the most informative one. It might be a little expensive than its peers but it is surely worth the price. Coming back to our tip, while you glance at the first page of the paper, simply go through the headlines quickly and stop whenever something of national interest grabs your attention. Since the first page consists both international as well as national news articles, it is suggested that you read only that which is relevant from the exam point of view.
Judgments, orders, circulars:
One of the most important categories in any newspaper is the number of judgments of the Apex Court or the High Courts of the country. Take a keen interest in reading what the judiciary is up to. Read regular orders of important cases and any circulars or rulings that might be in force shortly. Jot down key points from the judgment so as to make your ready notes. You can always refer them while revising for the exam.
Editorials:
The editorial page is one of the most well read and important pages in the entire newspaper. They not only give you an insight from a different perspective but also pitch in valuable information on a variety of topics that one can seek from. Apart from that, you can also read Letters to the Editor for gaining crisp opinions of the public. All in all, this page is a great way to enhance your knowledge, especially from the Mains point or view.
Avoid the Entertainment page:
Remember, your focus is to ace the civil services exam and not gratify your desire of entertaining yourself from gossips. Refrain from reading the Entertainment pages of the newspaper as this will only lead to wastage of crucial prep time. Focus on issues and not news. Grab all that can be asked in the question paper.
1 is enough:
Often, you would hear a lot of advice asking you to read minimum 5 newspapers each day to get the most out of this activity. However, this is nothing but a major myth that needs to be shooed away. A great newspaper reading tip is to ensure that you read not more than a couple of newspapers but read it thoroughly. You don't need to sweat and stress over several sheets of papers. But quality newspapers that render good substance and have an exam oriented approach.
Notes ready:
It is a common habit of aspirants to read the newspaper and then forget what they read. Let this not deter you from scoring well. Keep a notepad and a pen handy and write down every single piece of information that you might feel is essential with respect to the civil services syllabus. A great tip in this regard would be to divide your notepad into sub categories such as judgments, national interest, editorials and the like.
Skip city beat:
All of you residing in different cities might get their respective papers featuring news and events from that city. One needs to remember that the civil services exam is a national exam and that such news is absolutely irrelevant from the examination point of view. Try and concentrate on news of national interest only.
Focus on government policies:
India has remained in news for its ever changing and diverse policies. Each policy brings something new into the fray. If one has to know the nitty gritty of the working of the government, do take note of the various policies that are making the news. Sometimes, the exam contains questions on even the smallest of policies which might have been formulated recently but was not covered in the newspapers widely. Consult a few websites to grasp a good amount of information pertaining to such policies.
Maintain a file dedicatedly:
For important news items that contain all the relevant information, prepare a file and keep cuttings within. This will help you locate your findings in case of revision or otherwise. The reason behind maintaining a file is that sometimes, you might find something new in that same article when you read it the second time. It might have skipped your eyesight for want of time.
Omit the sports section and the book review section:
Both these sections contain nothing that can be asked in the exam. You can omit reading these sections and focus more on the editorials instead. A couple of extra readings might help beginners who are trying to maintain their focus on newspaper reading.
Science and politics:
Science and politics should be given minimum attention. No exam will ask you what statement was given by what politician. On a lighter note, don't be so unaware that you don't who the ruling party in the country is. Ensure that you have a basic knowledge of both the subjects however in depths study should not be given much weight. Take this as a useful newspaper reading tip.
So this was all about tips to read the newspaper for civil services aspirants. You can check out our other blogs and articles related to civil services. Studydekho has a comprehensive list of a variety of coaching centres that impart entrance coaching to lakhs of students every year. All you have to do is just select your desired city and you are good to go. Apart from that, you can also check out course details of the civil services exam and other similar courses. Feel free to get in touch with us in case you are looking academic help or help with regard to coaching.
At Studydekho, it is our endeavour to ensure the maximum benefit to students.
We wish you luck!