Students, while applying to different universities need to give these exams and the score is the first step for admission anywhere. The exams, however, are difficult and not equivalent to just any English exam. One needs to properly understand, read, write and communicate in the language to be able to score well and for this, we have for you a list of some of the Best IELTS Coaching institutes in Mohali.
In earlier times the idea of studying abroad brought with it a lot of complexities. However, things have now become a tad bit simpler where you now need to concentrate on clearing exams like IELTS, GRE, TOEFL etc. All these exams are conducted for non-native English speaking countries and are a measure of how well one can cope up with the foreign language.
These institutes help tune the students as per the exam pattern and make them practice which results in a better result. As of matter of fact, students go through engaging  sessions. This sesssion comprises of accent training, SOP writing, speaking and more importantly it built an confidence required for any language.
We have comprised a list of best 10 IELTS tutoring centers in Mohali to keep you awake of all the best IELTS coahing in Mohali. So go on have a look in for the best english learning.
2nd Floor Phase, SCF 71, Near KFC, Phase 3B2, Sector 60, Sahibzada Ajit Singh Nagar, Punjab, 160059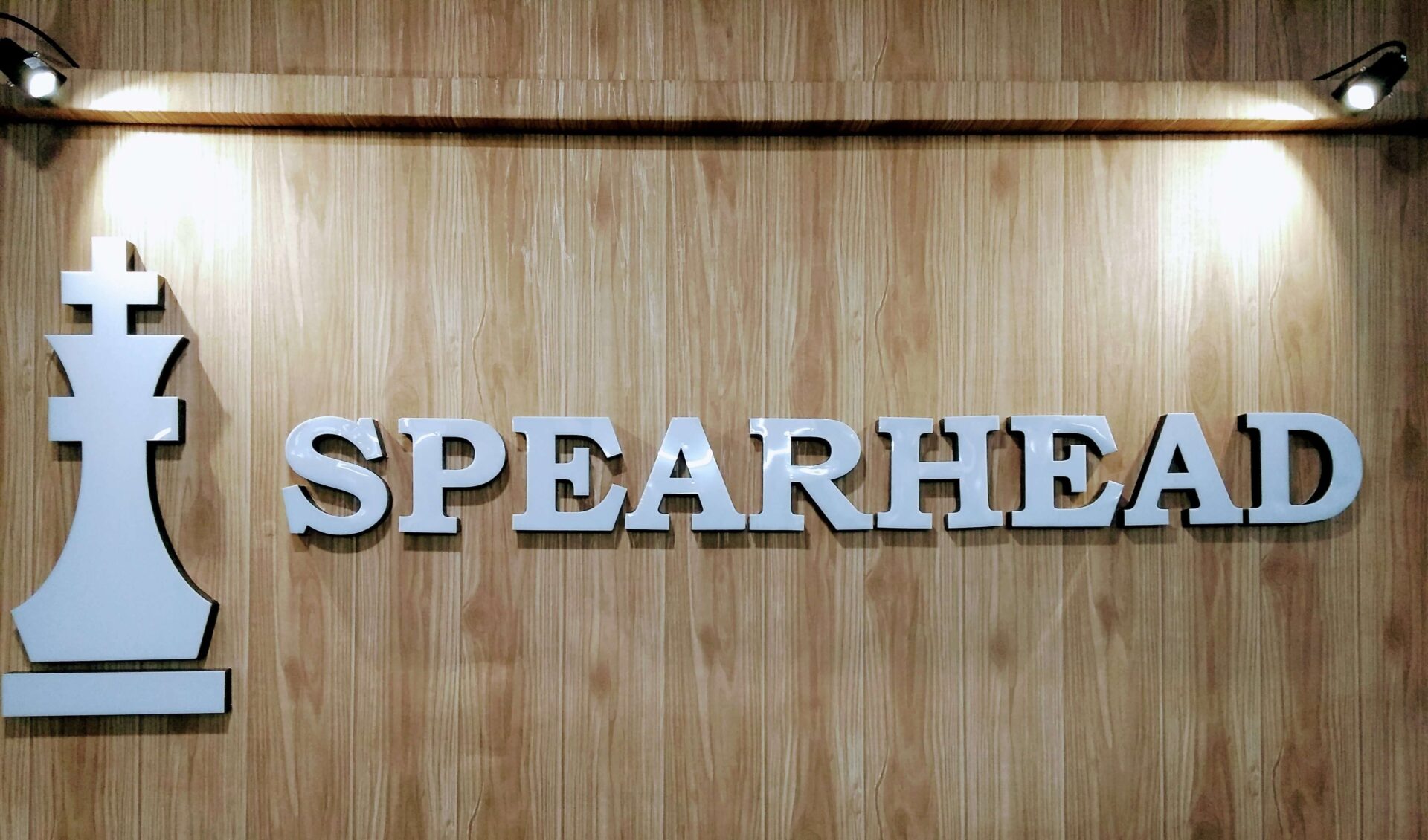 Spearhead International is the IELTS institute that stands synonymous with the finest coaching centres in Mohali and the Tricity and one of the best IELTS coaching in Mohali.  It is located in SCF-71, 2 Floor, Phase 3B-2, Mohali. Established in the year 2013, Spearhead is known for Prime Faculty, Latest Study Material, Individual Attention, and the Best results, and Feedback Based Individualized Coaching.
At its very foundation, Spearhead is run on a very linear, honest, and committed ideology. It is managed by Mr. Abhishek Bhaker, an MBA from the University of California, USA. Mr. Bhaker himself achieved an overall band score of 8.5/9 in IELTS, 90/90 PTE, 116/120 TOEFL, 760/800 GMAT, 339/340 GRE, and 99%ile CAT and knows just the right mindset required for clearing the IELTS exam, one of the other points which makes it one of best IELTS coaching in Mohali. He employs a credible staff and guides each employee to prioritize the students. Over the years, Mr. Bhaker and his team have managed to spread the operations of Spearhead silently and quickly by providing premium quality training in IELTS. 
Major USPs of Spearhead IELTS Mohali
Scholarship for bright students

Certified and Prime faculty

Latest & Relevant Study Material

Individual Attention

Free/complimentary Grammar Classes.

Special Reading Classes & Separate speaking student chambers

Online Speaking and Writing Correction Services

Detailed assessment and Analysis

Discussion-based classes
Spearhead follows an in-depth curriculum which leads to an unparalleled success rate for its students. From the very first week of the coaching, the students are taught in a comprehensive way so that they become capable of covering difficult topics easily. The idea is to encourage students and make them confident by helping them master the topics making it. Various exercises are introduced in the form of True/False/NG and MCQs so that students get trained to tackle all questions quickly.
If you have been looking for an IELTS coaching centre in Mohali or Tricity, your search ends right here. Get in touch with this institute and book an appointment for a free demo class. We guarantee that your expectations will be exceeded.
Batch Timings of Spearhead IELTS Mohali
7 am to 9 am:  1 month Rs 5500, two month Rs 9000
6:30 pm to 8:30 pm : 1 month Rs 5500, two month Rs 9000
9:30 pm to 3 pm : 1 month :8500, two month 13500
2:30 to 7 pm: 1 month Rs 5500, two month Rs 9000
Weekend: 12 noon to 4 pm , 1 month Rs 5500, two month Rs 9000
Online Rs 1 month Rs 5500, two month Rs 9000
Get 2000 Rupees Discount
SCO B0023/399 First Floor, Above Federal bank, Desu Majra, Kharar, Sahibzada Ajit Singh Nagar, Punjab, 140301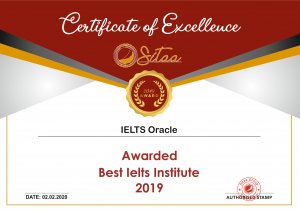 IELTS ORACLE, a prominent coaching institute of IELTS exam in Mohali. Equipped with the latest digital advancements, it is spearheading the international entrance exams and spoken English coaching in Mohali. Consists of an elite squad and providing pragmatic prep solutions to aspirants, it is easily one of the best in IELTS preparation. Facilitating its students with a great blend of infrastructure and scholarly teaching, this institute is revolutionizing the IELTS coaching. Their sturdy and focused classroom learning ensures the student is building an insightful and intellectual mindset.
Students gets to get trained from one of the rich and expeirnced trainees in lingusitic leanring.A pioneer and pro IELTS centre in Mohali when it comes to introducing new and innovative methodologies. Also, their study material & classroom policies are strategically analyzed in a harmony with the student feedback system.
IELTS ORACLE offers following courses
IELTS
Spoken English classes
PTE
CELPIP
GRE
Major features of IELTS ORACLE
Free Complimentary Grammar and Skill Improvement Classes
Shortcuts and trick classes with practical implementation for speedy & better learning
Specially designed study programs to ensure the results
Regular doubt sessions of all modules held daily.
Online IELTS coaching & Writing correction services
Scholarship programmes for bright talents

Digital classes and online test series

Accent  and spoken training
Online Coaching courses offered by IELTS Oracle
IELTS Online Speaking sessions
SCF 124 Second Floor, Next to Dominos Pizza, Phase 3B2 Sector 60, Sahibzada Ajit Singh Nagar, Punjab, 160059

When it comes to IELTS coaching, Makkar IELTS stands out as the best IELTS coaching institute in Mohali. With over 17 years of experience in IELTS coaching, Makkar IELTS has earned a solid reputation for excellence and has become the preferred choice for students looking for high-quality IELTS training in Mohali. The fact that Makkar IELTS is repeatedly referred to as the best IELTS coaching institute in Mohali by its students is a testament to its commitment to providing the best education possible.
One of the reasons that Makkar IELTS has become so popular among students is its impressive track record of success. Makkar IELTS has published nine books on the IELTS exam, which are followed by students worldwide and other institutes as well. This level of recognition is only possible when you consistently deliver quality results. Students who have studied at Makkar IELTS have gone on to achieve remarkable success in their IELTS exams, thanks to the institute's expert coaching and guidance.
Salient Features of Makkar IELTS Mohali:
The Best Study Kit – The kit includes 5-7 fresh, take home books for Listening, Reading, Writing and Speaking, bag and headphones. This all is included in the fee.
Small Batch Sizes – Only 10-15 students in a classroom. This ensures that every student receives personalized attention
Expert and Certified Faculty – Most of the trainers have done certifications from IDP and have achieved great band scores in IELTS themselves.
Daily Cabin speaking and Mock Tests – Daily one to one cabin speakings with honest and qualitative feedback. Actual exam like mock tests are conducted every Saturday. Students also have the option to give daily mock tests for exam practice.
State of the art Computer Lab for CD-IELTS and PTE students.
Batch Timings of Makkar IELTS Mohali
Morning – 9AM to 1PM
Afternoon – 1:30PM to 5:30PM
Evening – 5:30PM to 8:30PM
Full Day – 9AM to 5PM
Grammar – 9-11, 11-1, 1:30-3:30, 3:30-5:30 (2-hour class)
SCF 113, Phase 11, Sector 65, Sahibzada Ajit Singh Nagar, Punjab, 160062
ThinkEnglish is an ISO 9001:2015 certified institute which delivers the best IELTS Coaching in Mohali. ThinkEnglish is one of the best IELTS Institutes in Mohali which carries an expertise in delivering IELTS courses and helping students in IELTS preparation.
Hence, enhance your skills in every aspect of English language by joining IELTS Coaching at ThinkEnglish- the best IELTS Institute in Mohali and score of 7+ Bands in IELTS exam.
ThinkEnglish's IELTS Classes in Mohali serves aspiring candidates in achieving great heights in IELTS exam. Considering the fact that students have different preferences and needs, we have designed the courses specifically to meet their requirements.
Candidates can opt from the following courses available here –
IELTS – International English Language Testing System
SPOKEN ENGLISH
PTE
PERSONALITY DEVELOPMENT CLASSES
SCF 31, Top floor, Phase 7, Sahibzada Ajit Singh Nagar, Punjab, 160059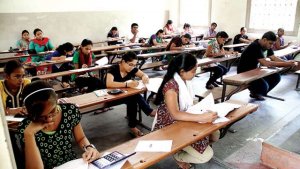 Academy of Cambridge is a great coaching institute for the IELTS coaching in Mohali. The coaching institute has got a great faculty base which is entirely student oriented. the teachers exactly know the standards of the IELTS. The teachers guide the students accordingly and prepare their test series in a way that they can self-assess themselves. This adds up a great benefit to the students as they easily overcome the fear of the real IELTS exam. there are regular spoken English sessions to ensure that the students don't get lag behind in the English test. We have teachers that have been TV anchors in USA, Australia, and India in top TV channels. Becuase of that they have guided so many students to their destinated colleges/universities. Also the required IELTS band score.
Academy of Cambridge offers the following courses:
IELTS
Spoken English
Personality Development
English Tuition
SCO: 63-64, 2nd FLOOR Bridge Market, Sector 17C, Chandigarh, 160017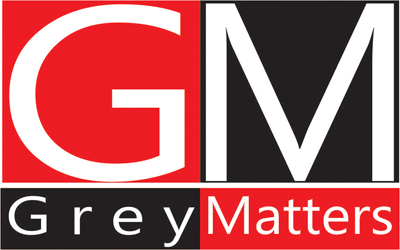 This is another one of the institutes which top the list of best IELTS Coaching institutes in Mohali. Grey Matters has been successful in helping the students secure a good score which has resulted in the students getting admissions in promising universities world over. Located in Phase 3B2, Mohali, this institute has a faculty that is experienced and knows how to achieved desired results. Can get you easily the required band score and well versed overall a great IELTS institute in Mohali. So if you are planning to take an English speaking course in Mohali, it's a great coaching to have it on the list. It is renowned in Mohali and the tri-city area for its results and students of Grey Matters usually have an edge. As per the requirement of the students, one can opt from the following courses available –
IELTS
GMAT
GRE
SAT
TOEFL
English Speaking
Test Series
Institute does not exists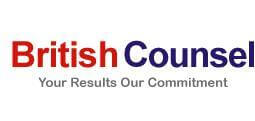 The British Counsel is located in SCF 74 Phase 3B2 Mohali. Another leading study centers among the list of best IELTS Coaching institutes in Mohali. So if you are planning to take an English speaking course in Mohali, it's a great coaching to have it on the list, The Council not only trains candidates in the subject matter but also works towards their grooming which helps students in their Visa Interviews and much more. Reasonabe IELTS study solutions along with practicality, this IELTS centre in Mohali has to offer. Moreover, students  will master the english in a no time at this center.
The institute has a reputation for being the best education center for such courses and undoubtedly it is very well accredited and is a great IELTS institute in Mohali. The team present with the council is very well versed in the language and has excellent teaching methods. The institute offers a lot of courses and the aspirants may choose between –
IELTS
TOEFL
Visa Interview preparation
GRE
The British Institute of Language and Overseas

TBIL, The British Institute of language and Overseas Education is surely one of the best language institute to strengthen your ielts coaching. In fact, TBIL has an average band score of 8+ every year. Success Point for many aborad enthusiasts, this mumbai-based itlets coaching gives out a curriculum citing to both professional & academic needs.
Moreover, this ielts coaching in Mohali reisdes some of the best tutors to foresee your ielts preparation. This ielts coaching in Mohali mojo is to channelise students efforts in most effiecient & producitve manner. And which is followed by regular pratice sessions and stragetic preparation. Last but not the least, TBIL offers you an exlcusive study solutions helping down crack the ielts with concept based tutoring.
TBIL offers following courses
IELTS
PTE
Spoken English
TOEFL
Foreign langauge courses- German & French
Personality Development
Major Features of TBIL Ielts Coaching
Public Speaking & Flexible batch timmings
Seperate modules for all 4 sections of IELTS
Audio-video and interactive aids
International exams training such as DELF & Goethe
SCO 13-14-15, 4th Floor, above Dominos, Sector 34A, Chandigarh, 160034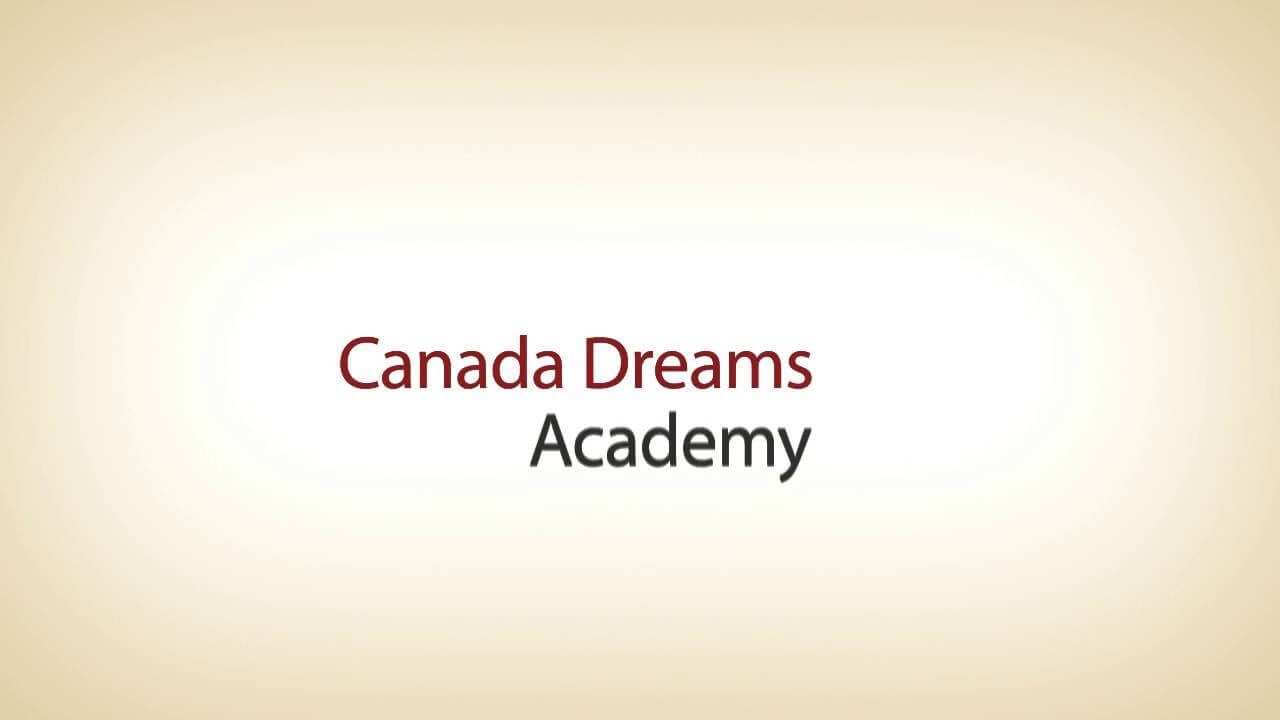 Canada Dreams Academy stands amidst some of the reputed IELTS Coaching institutes in Mohali. This institute is also one of the leading study centers among the list of best IELTS Coaching institutes in Mohali. The Canada Dreams Academy not only offers guidance but also quality education to the IELTS aspirants. Boasting of the special classes to resolve student's queries Canada Dreams Academy assists the students in understanding IELTS Exam format thoroughly. Located at SCF-18, Second Floor, Phase 3B2, Near Barista, Mohali. This IELTS coaching has truly one of the best with its simple yet aceing-IELTS-exam study material. Teachers a diligent group with every ounce of their effort going for student learning.
The institute continues to grow and is definitely one of the best IELTS Coaching institutes in Mohali. Candidates can opt from the following courses available here –
IELTS
TOEFL
PTE
French Courses for Canada
SCF : 75-76, Near Sarao Hotel,, Phase 10, Sector 64, Sahibzada Ajit Singh Nagar, Punjab, 160062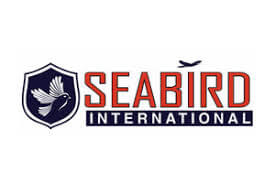 Mohali's IELTS Institute Seabird International is well known for its inventive way to deal with educating. This is the next institute which comes to mind when talking about the list of top coaching institutes in Mohali for IELTS. The IELTS focus in Mohali gloats of being a first of its kind one-stop abroad instruction arrangement supplier. Seabird International improves the applicants' potential with the finest staff. It banks upon modified learning arrangements propelled learning apparatuses, and research-based confirmations direction. Located at SCF- 75 & 76, Near Sarao Hotel, Phase 10 Mohali. This coaching centre mix a both of teacher lectureship and edu tools to offer a refined IELTS learning.
IELTS
TOEFL
PTE
CELPIP
GRE
SCO : 12, 2nd Floor, Jubilee Square, Block E, Gmada Aerocity,, Sector 71, Sahibzada Ajit Singh Nagar, Punjab, 160055
Venixx is one of the best institutes for the IELTS coaching in Mohali. The institute has set the milestones in the IELTS preparation. Venix takes care that every single concept is cleared before the students take up this prestigious examination. The institute is also a registered immigration consultant under the Government of Punjab. The institute has got some of the best teachers in the Mohali for the IELTS. Moreover, every single question is framed under the guidance of these expert teachers. The test series of the coaching institute is great for the self-assessment. Overall its a great coaching institute for the IELTS preparation.
Admission in Venixx would provide you with the following benefits:-
Australian educated and qualified trainer
All trainers are certified
Latest & In-Depth Study material
Emphasis on Grammar, Vocabulary & comprehension from day 1
No more than 12 students in a class
In-house Visa Councillors & Visa Filing officers for Tourist, Student & PR visa
Venixx IELTS coaching institutes in Mohali offers the following courses
IELTS
PTE
CELPIP
GRE
GMAT