November 27, 2019
bank, Bank PO, Career Counselling, Education, Engineering, Government Jobs, IAS, IAS, IES, News, ssc, SSC CGL, SSC JE, Tips
No Comments
It is always better to know what is happening around. Someone with a charming personality devoid of any knowledge of current happenings is often unable to create a mark in a group of people simply because it is important to widen your horizons of thinking so you can start a well-off conversation.
In this blog at Studydekho, we will tell you the best GK apps that you can install on your phones. These apps are the most widely used applications that aid your knowledge anywhere on the go. Well, this is not a certified or authentic list; it is only a holistic and comprehensive list that we at Studydekho have prepared so you don't have to wander around websites getting to know the best apps.
Well, for all those who are preparing for civil services or those gearing up for bank entrances or defense exams, do keep a paper and pencil in your hand while reading the blog since current affairs form a major chunk of marks in all such exams. Even if you aren't any such aspirant, reading a handful of headlines each day would not harm you at all.
So here is the list of our beloved readers. Hope you have a good time reading it.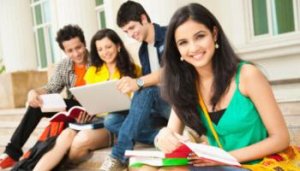 Daily Current Affairs and GK
This app has been developed and offered by NRS. It is available offline in both English as well as Hindi. It contains section wise current affairs for each of access by users. Interestingly, you also get daily notifications regarding new government jobs and related alerts. There are mock test series as well you can undertake to know where you stand. This app covers exam such as IBPS, SBI PO, SSC CGL, CTET, Insurance, NICL, LIC, CSAT, BBA, CLAT, Railways and others.
Current Affairs GK
This app has been offered by OnlineTyari. It covers papers like SSC CGL, SSC CHSL, SBI Clerk, RRB Loco Pilot, IBPS PO and others. This app is the best way to stay abreast with daily current affairs and news articles since it offers some interesting quizzes each day. All the study material is available in English as well as Hindi. One can also get answers to exam related queries and questions by other students through the student community on the app. Current Affairs GK app also offers a question bank that covers practice questions and answers for each exam covering almost every topic like computer knowledge, maths, quantitative aptitude, English learning, history, general science, reasoning and logic, polity and others.
Latest Current Affairs & GK in English & Hindi
This app is offered by Jagran, Jagran Josh and OnlyMyHealth. It is one of the most widely used apps owning to the trusted and authentic information that it offers. With topics selected by a team of professionals and experts, this app covers more than 90 percent of the UPSC prelims syllabus. One needs no other source of study for current affairs and GK if he has this app downloaded on his phone. The layout and interface of this app is pretty simple and straightforward. It is devoid of any unnecessary content. Another advantage of this app is that it is available in offline mode as well. The app also offers some great quizzes that you can play to assess your exam preparation. The same is available in Hindi as well as English.
Gradeup:
This app is a free exam prep app for several coveted exams such as SBI Clerk, JEE Main, NEET, UPSC, CTET, Bank PO, Railways and others. Over 2 million students are enrolled with this app. Daily notifications of vacancies and job positions help students know the recent job opportunities in the public sector. Reviews suggest that this app has the most authentic information in comparison to other apps. One can also get free access to previous year papers and mock test papers to know the exam pattern and to acclimatize him with the exam style.
 Adda 247:
Adda 247 is an app that has been conceived and created by bankersadda.com. The app contains all possible material related to government jobs. It also contains time bound quizzes which are primarily based on reasoning, quantitative aptitude, English, banking, current affairs and others. Also, the popular magazine by the bankersadda team known as Competition Power Magazine is inclusive in the app. Apart from that, you can also read study articles related to several government jobs. Learning videos related to subject explanations, conceptual videos are common in this app. This app is available in both English as well as Hindi.
Oliverboard:
Oliveboard is the most popular exam prep app when it comes to current affairs and general knowledge. The comprehensive material pertaining to videos, mock tests, quizzes, lessons and question banks is enough for one to ace an exam. There is paid content in the app, however, the first few tests, videos, and other content is free so as to help you assess the quality of the app. Exams such as SBI PO, SBI Clerk, RBI exams, IBPS PO, SSC CLG, NABARD, NIACL, Bank PO, UPSC, Railways, etc. are covered by this app.
India GK:
This app has been offered by eShala. It has over 50 lakh downloads all over the world. The app requires an android version of 4.0.3 and up to function. India GK app contains more than 300 solved exam papers and more than half a lakh questions pertaining to UPSC, SSC, Bank PO, GATE and State Government Competitive exams. You can also visit their website indiagk.net to know more about the free content available. Just browse through the app each day to keep yourself updated with the recent happenings.
GK Offline:
As the name suggests, one of the biggest advantages of this app is that it is available online. The app has questions under more than 25 categories. In addition, it has regular updates that don't let a student miss any relevant information. You can also practice objective type questions for better prep. We feel that the user interface of this app is pretty neat and clean. One does not need to hover around unnecessarily to reach where he wants. You should definitely try out this app. It has questions pertaining to all leading exams such as SSC, UPSC, RRB PO, IBPS PO, Railways, Defense, etc. the app has been offered by Android Tech.
So this was all about the best GK and current affairs apps that you can lay your hands on. In case you have any other app that you feel might prove useful for our users, feel free to post the link in the comments section. You can take a tour of our website Studydekho to know more about various courses, the best institutes pertaining to a variety of courses in major cities along with their fee and course details.
The section of current affairs is the most scoring section in probably all entrance exams. All you have to do is be regular with your prep and ensure that you have all your data stored at one place so that it becomes easy for you to revise during the few days just before the exam. We wish you all the best for your exams and entrances.