GATE, Graduate Aptitude Test for Engineering, is a prestigious exam to get masters admission into the IITs, NITs and other colleges in India. To excel in GATE exam, you would probably have to take guidance. In order to find that, you should get coaching from the best GATE coaching in Chandigarh.
To begin with most of the reasons students undertake this exam to pursure M.tech into the IISC, IITs, NITs and other big group of colleges. But then the shift changed to many pursuing this exam for PSU's government jobs. However presently the GATE exam is mix bag of above both. So students approach GATE coaching in Chandigarh with the intent of both options in their mind. Either the M.Tech or government jobs in Public sector undertaking or getting any of it. The competition is always a factor and for students nowdays something is always better than nothing.
While there are a lot of coaching institutes for the gate preparation, it's hard to make the right choice. It is a matter of your career so you have to make a perfect decision. Well, we can help. We have summed up the best gate coaching in Chandigarh for you. The list is based on the following factors like the teaching quality, infrastructure, previous years results and much more related to your welfare. So have a look below for the best gate coaching institutes in Chandigarh.
List of institutes for the best GATE Coaching in Chandigarh
---
Get 10 % Discount
SCO 85-86, 3rd floor, Sub. City Center, Sector 34A, Chandigarh, 160022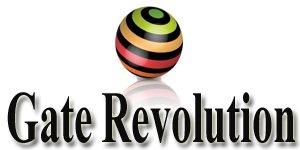 Gate revolution has its branches located all across the country. Besides its popularity for its trainers and course material, this Gate coaching offers a stimulating environemnt. An environement shaping students to be the best version of his/her.
The faculty here is very dedicated as well as experienced, therefore, each student gets personal attention. Also time to time the teachers ensure that the students don't lose their focus or motivation, making its place in the list of the best gate coaching in Chandigarh. The institute makes sure that it ends up your GATE syllabus before time. The admission can be taken from the month of January to July.
Meanwhile a reputed name for teachings in GATE, ESE and other engineer exams, this gate coaching in Chandigarh has given many top rankers.
Results
AIR-3, AIR-6, AIR-7, AIR-15, AIR-21, AIR-24, AIR-29, AIR-33, AIR-39, AIR-43, AIR-45 and so many AIRs this Gate tutoring centre in Chandigarh has delivered
Courses Offered by GATE Revolution Chandigarh
GATE Coaching
PSUs Coaching
ESE coaching
Additional Features of GATE Revolution Chandigarh
Online Test Series
Online Study Material
1 year and 2-year courses
---
Institute does not exists

Gate Forum since formation in 2009 has trained over 2 lakh students. Yes, you heared it correct. Moreover this institute is well known for its comphrehensive teaching classrooms. The institute has an excellent technical team that consists of Postgraduates from IITs, NITs. Togethor its teaching capabilites and classroom room had delievers more success in the engineering exams. Moreover the institute is one of the prime hub of  the GATE online coaching in Chandigarh.
In the first palce, GATE online coaching is beneficial for the students who can't attend classroom coaching. Thus making this place even more important.  And coming up in the list of best gate coaching institutes in Chandigarh.
The institute ensures availability of extra classes for those who have missed the regular classes. So, all in one, a complete learning place for all engineering exams.
Courses Offered by GATE Forum Chandigarh
GATE Coaching
PSUs Coaching
IES coaching
Additional Features of GATE Forum Chandigarh
E-GATE coaching
Distance learning program
IES Test Series
Online TarGATE
---

Here at Gate Gurus, students are prepared for success. The main focus of GATE Gurus is to enhance the technical knowledge of the students which helps them to get well settled in their careers. Moreover the faculty here is also one of the best available in the city consisting of teachers from IITs, NITs etc.
In fact, each teacher at Gate Gurus is premiership in its own and thus making its place into the list of top Gate coaching in Chandigarh. Timely completion of the syllabus and additional numerical classes are organized for students to ensure their proper development. Also Gate Gurus Chandigarh has a unique teaching methodlogy empowering students with their productive and robust techniques.
Their teaching and study material expertise proves to be unrivaled when it comes to Gate tutoring. Defintiely a top pick for your GATE coaching institutes in Chandigarh.
Results
GATE Gurus have delivered out almost all AIRs with their recent results delievering ranks such as AIR-346, AIR-422, AIR-479, AIR-523
Courses Offered by GATE Gurus Chandigarh
GATE Coaching
PSUs Coaching
IES coaching
SSC JE/AE
Additional Features of GATE Gurus Chandigarh
Regular and Weekend Batches
Online Test Series
Course Completion before the commencement
---
SCO : 451-452, 2nd floor, Sector 35C, Chandigarh, 160035
Career Launcher is a really brilliant institute when it comes to GATE coaching in Chandigarh and is located in tricity. It is one of the best coaching chains in the country.
This institute however in terms of the teaching faculty, this coaching outsmarts other since it has got brilliant teachers along. Other features in this GATE coaching in Chandigarh such as the doubt counters, test series and the e-courses are other brilliant things which this institute offers. You must surely consider this coaching before taking admission.

Engineers Career Group Chandigarh has been preparing students for gate exam for a long time. Besides its premiership in IES and GATE exam, this Gate coaching centre in Chandigarh have its own publication. As a result students gets  to study from a well reserached & crafted study materials.
The gate coaching in Chandigarh has proved itself numerous times by providing brilliant results. One of the best GATE coaching institutes Chandigarh, the institute has given birth to some of the greatest selection in the area. Also, they offers live classes along with one of the best Gate test series in Chandiagrh. So students gets the best of both offline and online Gate tutoring in Chandigarh.
The Batches usually starts from the month of January and the admission ends in July. However, in this period there are a number of batches which may start.
Results
Number one slot for nothing!! Engineers Career Group Chandigarh every year delievers remarkable results in Gate exam.
Some of their prestigious results are as follows AIR 4 ABHISHEK (AE),  JUGAL KISHORE with AIR 6 (ME), SAMEER with AIR 19 (ME) and AIR 23 NAVEEN (EE)
Courses Offered by Engineers Career Group Chandigarh
Additional Features of Engineers Career Group Chandigarh
Online Test Series
Provides Study Material
Scholarship Test for the Classroom Courses
1 year and 2 years of courses